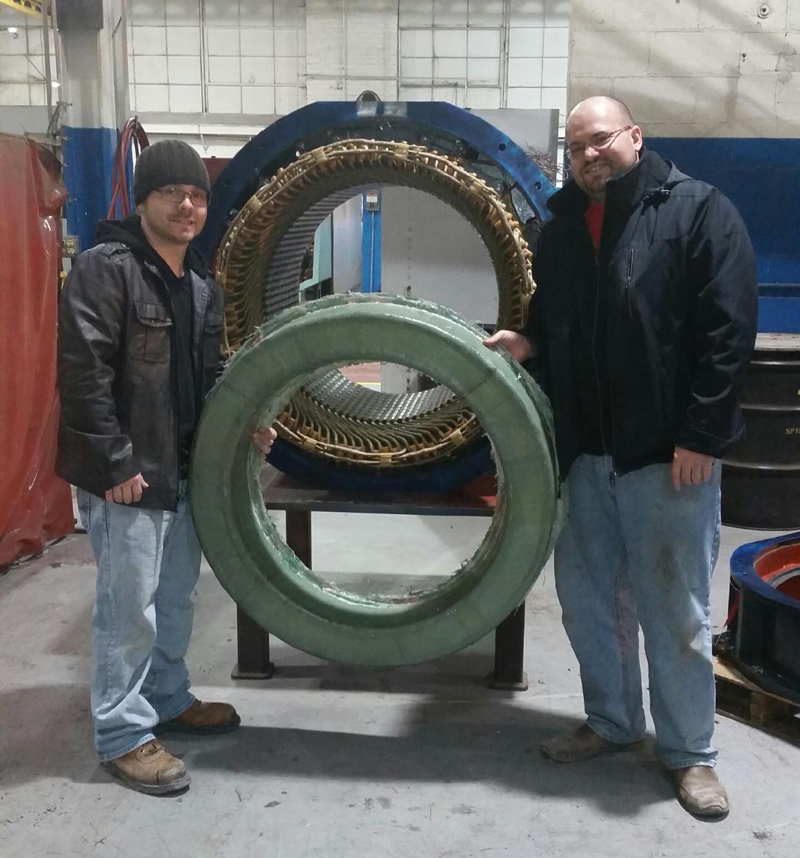 Stator End Support Rings
Factory Lead time too long for scheduled outage.
Another fabricators attempt was too flimsy for casting process.
CMI created temporary tooling for faster turnaround and utilized one of our existing resins.
Tooling, molding and machining completed in 3 weeks.
More permanent and universal tooling is being designed for downstream requirements.

CMI was approached by a local large motor repair facility because of some problems they were having with some composite end turn encapsulation rings critical to the insulation system of the end turn windings used on a large 1000hp motor. The product that had been initially procured from another supplier had severely distorted most likely due to the nature of the final processing that IPS has to perform which includes a high temperature bake cycle. Coupled with this problem was that IPS was under pressure to get the project back on schedule with their customer. CMI put into action its engineering and fabrication expertise to come up with a viable solution. CMI engineers used their vacuum infusion experience while also coming up with a high temperature resin system to tackle this problem and not only hit the deadline that IPS was requesting, but put the entire project ahead of the original schedule originally committed to by IPS to the end user.